SV Protective Face-Shield Manufactured with Medical-Grade Materials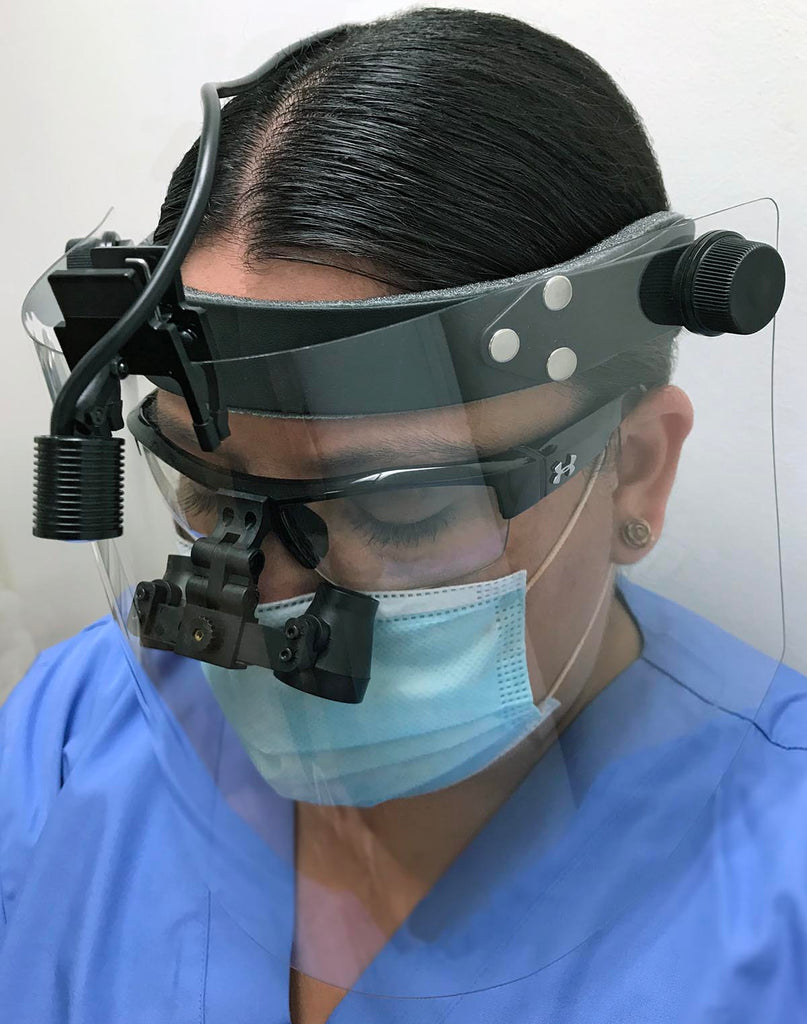 We are very proud of the design of the SV Face-Shield system for surgical loupe & portable LED headlight wearers. Unlike the numerous other products on the market - we believe we have succeeded in making the best protective face-shield system on the market for medical & dental professionals - and not one that is designed to be continually thrown into the trash.
Besides the adjustable, softly padded headband - another key design element of the system is the transparent shield. Unlike disposable models - our shield is designed for repeated use. It's thick - not flimsy. It is designed to limit glare. After use it can be cleaned & disinfected using a 70% alcohol solution.  After extended heavy use, when it is ready to be replaced, it can be safely recycled.
What makes it this way?  We use a medical-grade PET-G (Polyethylene Terephthalate Glycol) material to make the shield.
PET-G is often used in reusable drinking bottles, cooking oil containers, and FDA-compliant food storage containers. However, PETG is also found across the medical field; its rigid structure allows it to survive harsh sterilization processes, making it a perfect material to be used in medical implants, as well as pharmaceutical and medical device packaging. At the same time, it's extremely strong and has great chemical resistance.
We hope your experience with the SV Face-Shield system more than meets your expectations.  As this is a new design, we welcome your feedback so that we can continue to improve the design this system.  
To view / shop the system, please click here:
https://www.sheervision.com/collections/accessories/products/sv-face-shield
To download a PDF information sheet, please click here:
SV Protective Face-Shield Information Sheet
Thank you,
Team SheerVision