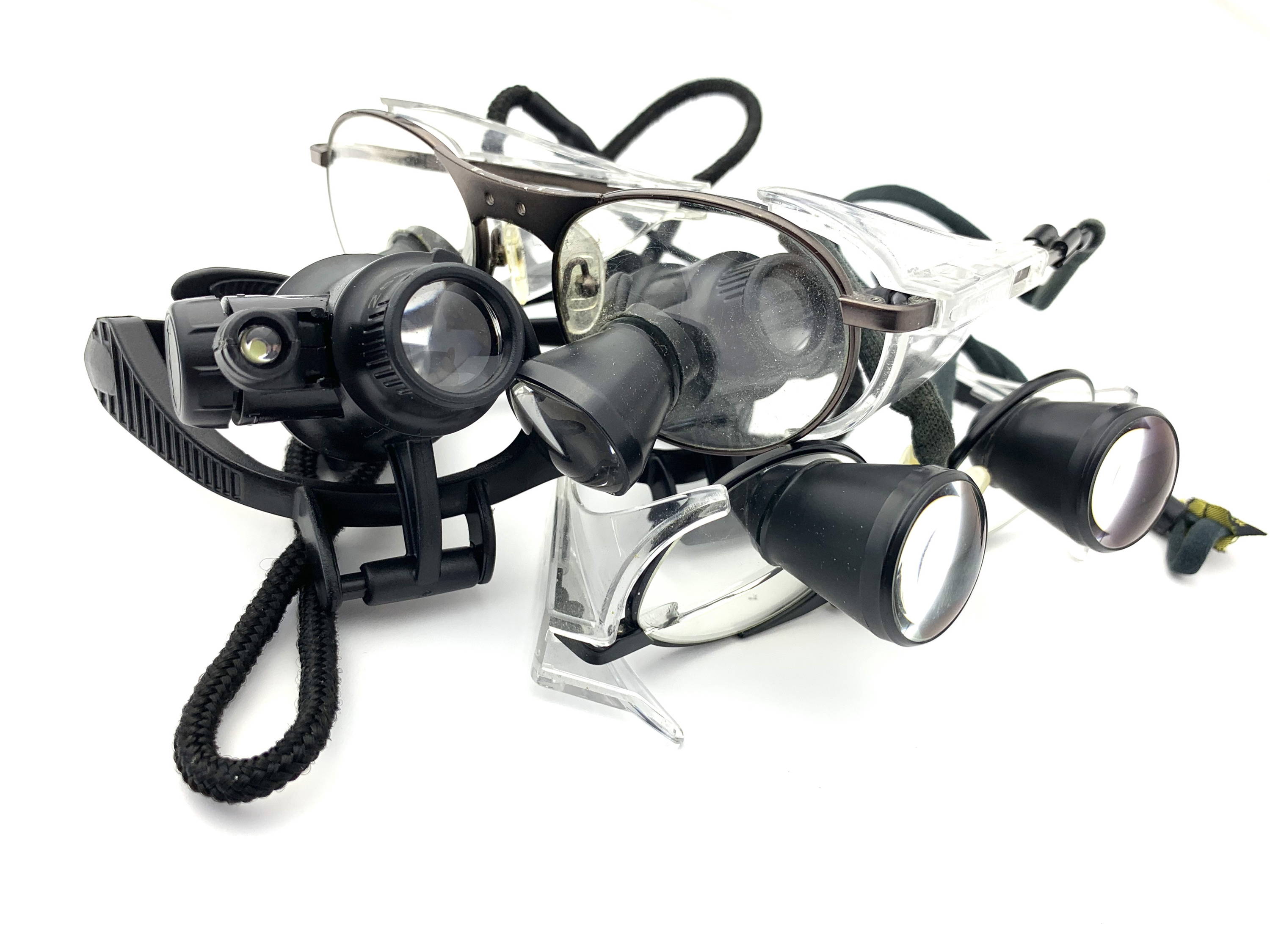 TIRED OF YOUR OLD LOUPES?
UPGRADE NOW BY TRADING IN YOUR OLD LOUPES AND SAVE A FEW HUNDRED BUCKS!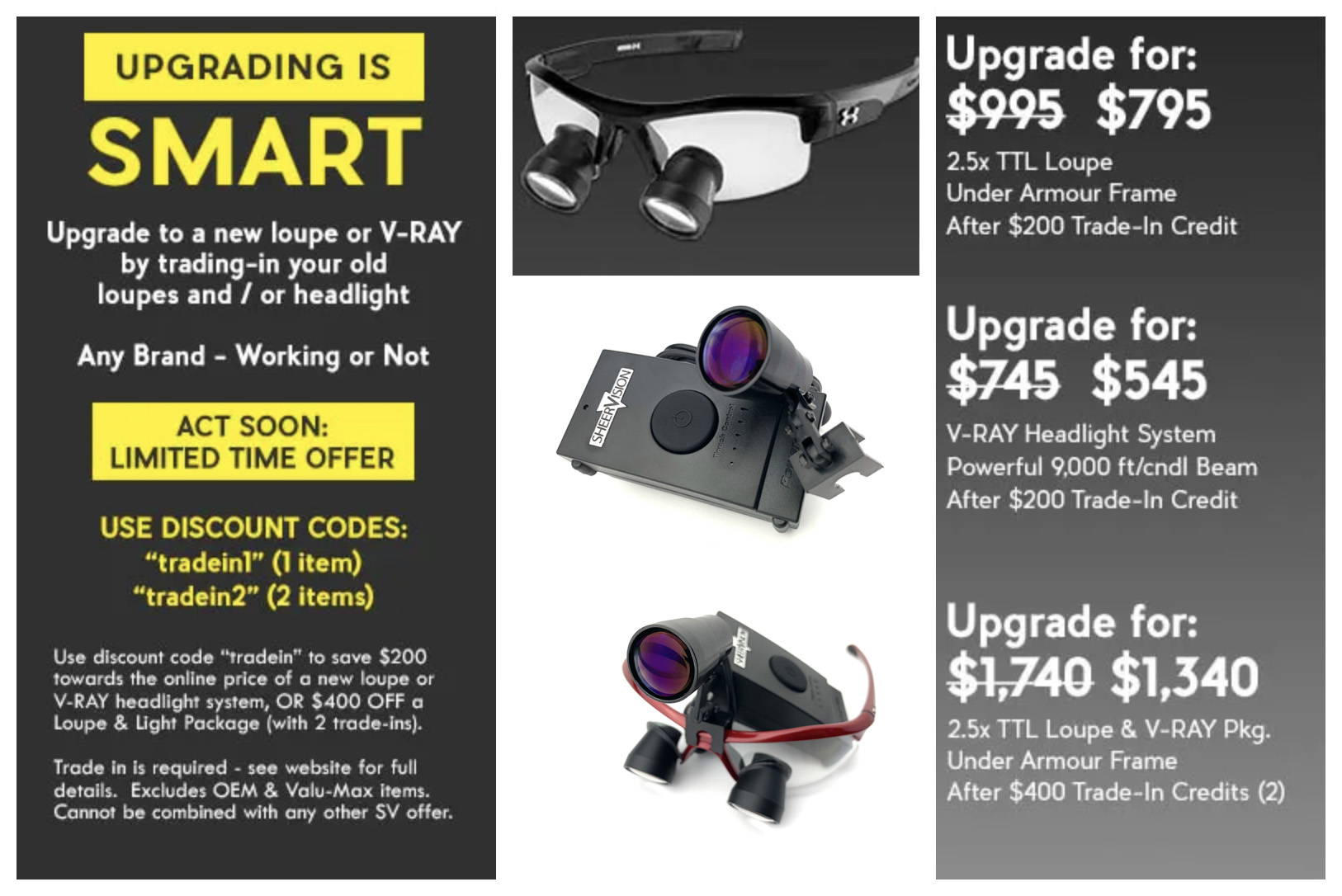 Upgrade offer valid only on new purchases made from September 19th, 2019 through December 31st, 2019.
The trade-in value is $200 per item in credit towards a new SheerVision loupe or new V-RAY headlight system only. No cash value. Minimum order $745.00.
The $200 credit can be used for either a loupe or V-RAY headlight – it does not have to be used for the identical item that was traded in.
The $200 credit will be taken from the current online prices from the www.sheervision.com website.
The items can be purchased through the SheerVision website or by telephone through the SheerVision Customer Service Dept. Please use the "tradein1" or "tradein2" promotional codes when ordering to participate in the offer.
Only one trade-in allowed towards the purchase of either one loupe or one headlight system. Maximum of two trade-ins per customer.
The loupe or headlight trade-in can be from any manufacturer including SheerVision.
It must be a loupe or headlight system designed for medical/dental/surgical/hygiene or veterinary use.
The trade-in item does have to be complete, but does not have to be functional (working) to qualify for the $200 credit.
A complete loupe system must consist of the optics and either a frame, mounting clip, or headband.
A complete headlight system must consist of a headlight assembly (bulb or LED) and have a light source (fiber optic) or energy source (battery).
Credit not valid towards Valu-Max (renewed/refurbished) loupes or refurbished headlights, OEM-brand products, Micro Mini loupes, MiniCam HD Video Camera, or battery purchases.
Trade-in Items must be physically returned to SheerVision to receive the $200 trade-in credit.
The purchaser will immediately receive the $200 credit towards their new purchase. The customer has 30 days (after the invoice date) to send in the trade-in item(s) for the $200 credit. If the trade-in item(s) are not sent in within 30 days then the purchaser will be responsible to pay the $200 balance due. This allow the trade-in item to be returned after the new item was received by the purchaser.
Cannot be combined with any other SheerVision offer including student discount programs.
Please feel to contact SheerVision Customer Service with any questions regarding this offer.
SheerVision Loupes ●  Based in California  ●  Under Armour Frames