To personalize your order for customized Dental, Surgical, Dental Hygiene, or Veterinary Loupes - we will need your fitting measurements. These can include working distance (WD) and Pupillary Distance (PD).
---
LOUPE TYPE: (TTL, Flip-Up or Clip-On)
First, you have a choice of loupe style that you wish to purchase - either Customized Through-The-Lens (TTL) Loupes, Adjustable Flip-Up or eyeglass friendly Clip-On Loupes: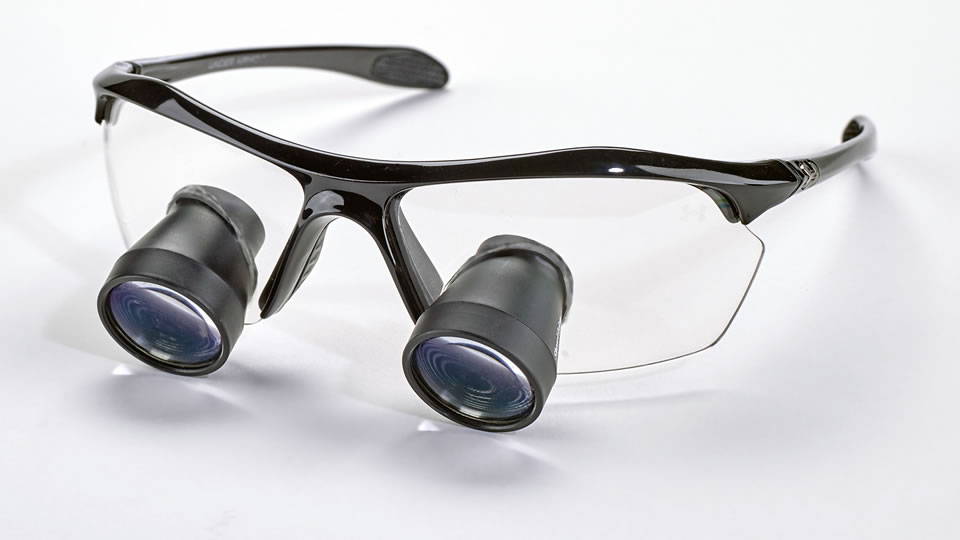 • Most Popular (Our Best Seller)
• TTL Is Personalized / Customized to Your Eyes
• Simple, Stable Design (No Adjustments Required)
• Strong Ergonomic Angle for a Through-The-Lens Design
• Prescription Lenses Available on All Models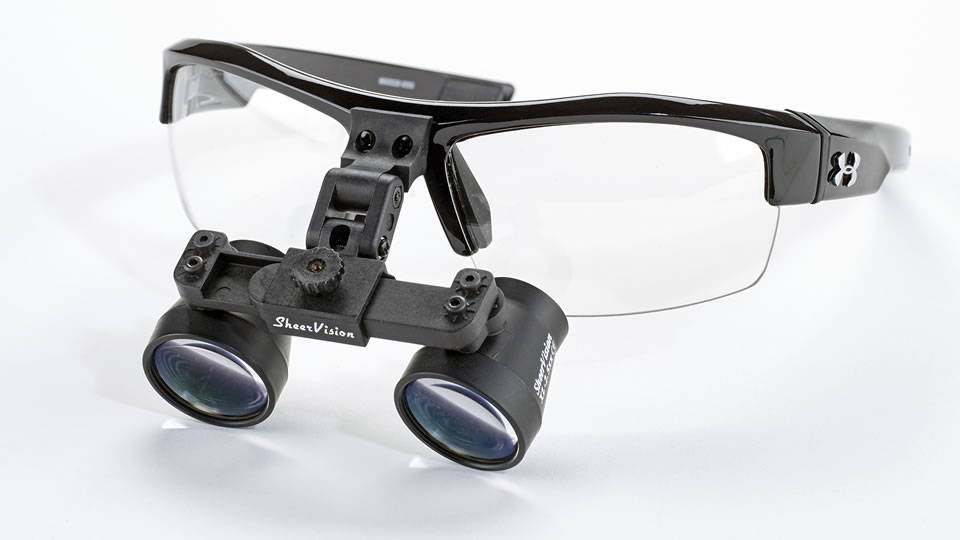 • Allows for Different Patient Sizes & Procedures
• Can Flip-Up for a Non-Magnified View
• Steepest Ergonomic Angle for Maximum Neck Comfort
• Prescription Lenses Available on All Models
• Fastest Shipping
• More Economical
Clip-On (For Eyeglass Wearers)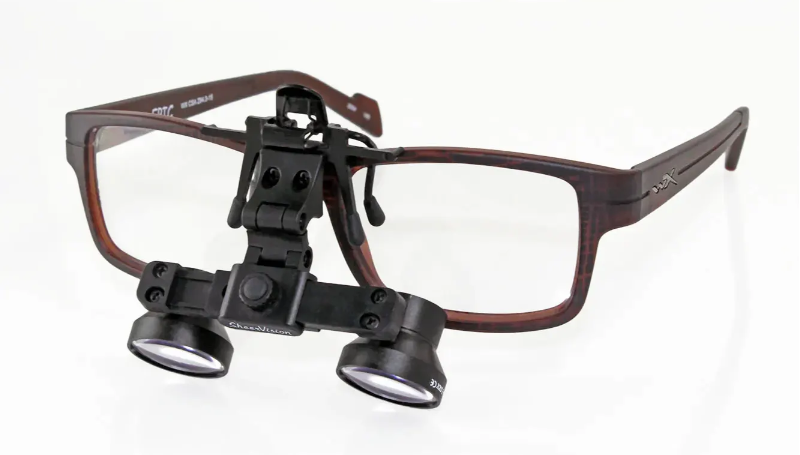 For our clients that currently wear prescription (Rx) eyeglasses - one option is to choose a Clip-On loupe. These are adjustable flip-up loupes that come with a special mounting clip. The clip allows the loupes to be attached to your prescription eyeglasses. This option saves the cost of ordering a frame from SheerVision with your prescription installed. Plus if your glasses change in the future, you can just move the loupes to this new frame. The disadvantage is that the loupes aren't permanently secured to your frame as with our specialized frames for flip-up loupes. SheerVision loupe frames have been optimized for comfort, eye protection, and durability, which a standard eyeglass frame does not normally provide.
---
LOUPE MAGNIFICATION LEVELS:


SheerVision recommends a 2.5x level of loupe magnification for dentists, and also for most first-time loupe wearers. Going beyond to a 3.0x or 3.3x will increase the level of magnification – but with a reduction in the field of view. With a 2.5x loupe will allow you to see the entire arch of the mouth – rather than just a few teeth. SheerVision's new GenX 4.0 loupes are a fantastic option for those who need to focus on just a small area - like a tooth or blood vessel.

Please note how as the magnification level increases in turn the field-of-view decreases in this image. That is one of the primary trade-offs when choosing a higher magnification loupe.
---
LOUPE WORKING DISTANCE (WD):
Third, for all of our loupes we need to get your working distance (WD) measurement. This will insure that the loupes are focused to align with the way you like to practice.  

Working distance varies by height and body type, but also how you sit and work with your patients. The best method is to use a tape measure, or similar measuring device. If you are a dentist, dental hygienist, or dental veterinarian (or any practitioner who sits) - while sitting in an ergonomic position in your normal workspace, measure the distance between your eyes and the patient's teeth. This is your specific working distance.
Please note that for SheerVision 2.5x magnification that our innovative optical design will provide 5-6" (125-150mm) depth-of-field, which means you will be able to lean in both closer and farther from the patient – without a loss of focus.
---
LOUPE PUPILLARY DISTANCE (PD):
To customize the TTL (Through-The-Lens) loupes to match your personal traits, we will need your pupillary distance (PD) measurement. It is just a measurement of the distance between your pupils as shown in this reference image;
A precise PD can be measured by any local optician (including Costco, Target, Wal-Mart, etc.) by using a device as shown - normally for no charge when you tell them you need your PD to order surgical / dental loupes. Please note that we need your PD measurement at "infinity" (distance).
---
With SheerVision, you have a choice of frame for both TTL & Flip-Up loupes. We are the exclusive provider of loupes with Under Armour and Wiley X Brand Frames. SheerVision also offers its own frame models including the Performance Titanium frame. Note that some of our frames specifically work for only TTL loupes. We also offer clip-on loupes for our clients that want to clip on a set of flip-up loupes to their existing prescription eyeglasses.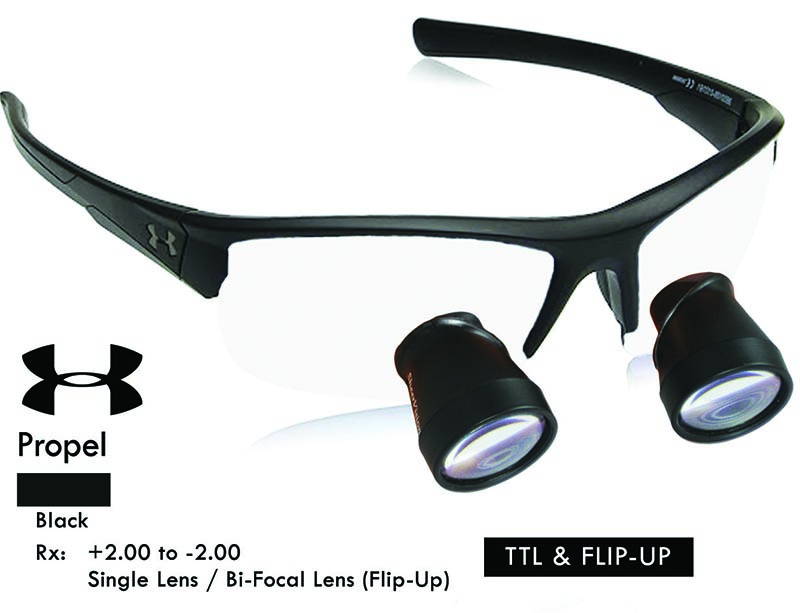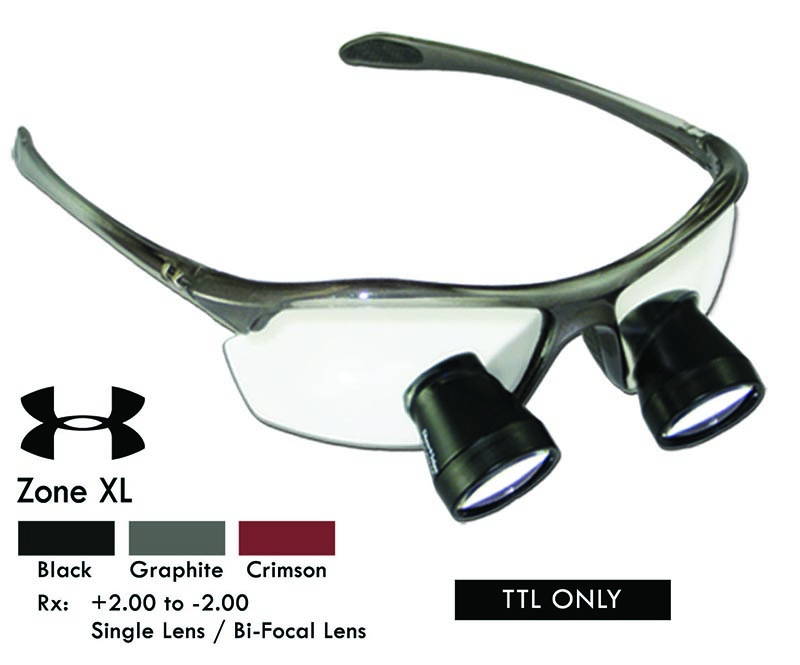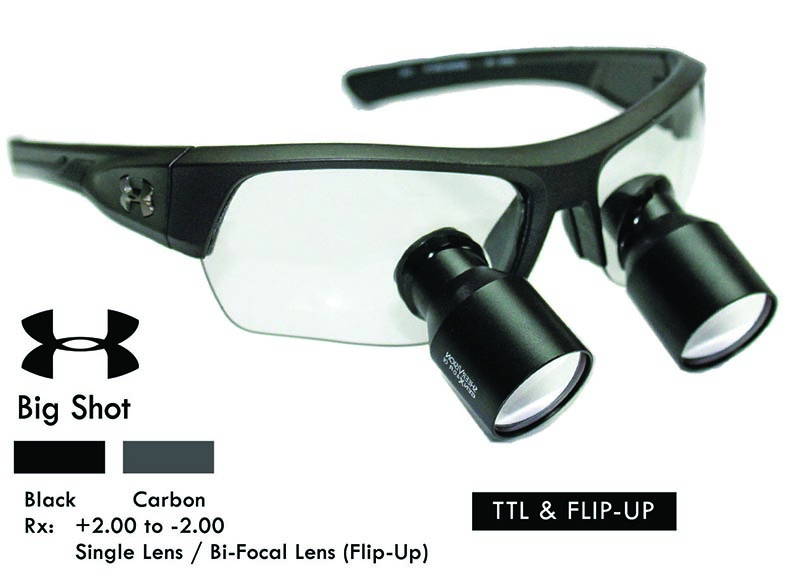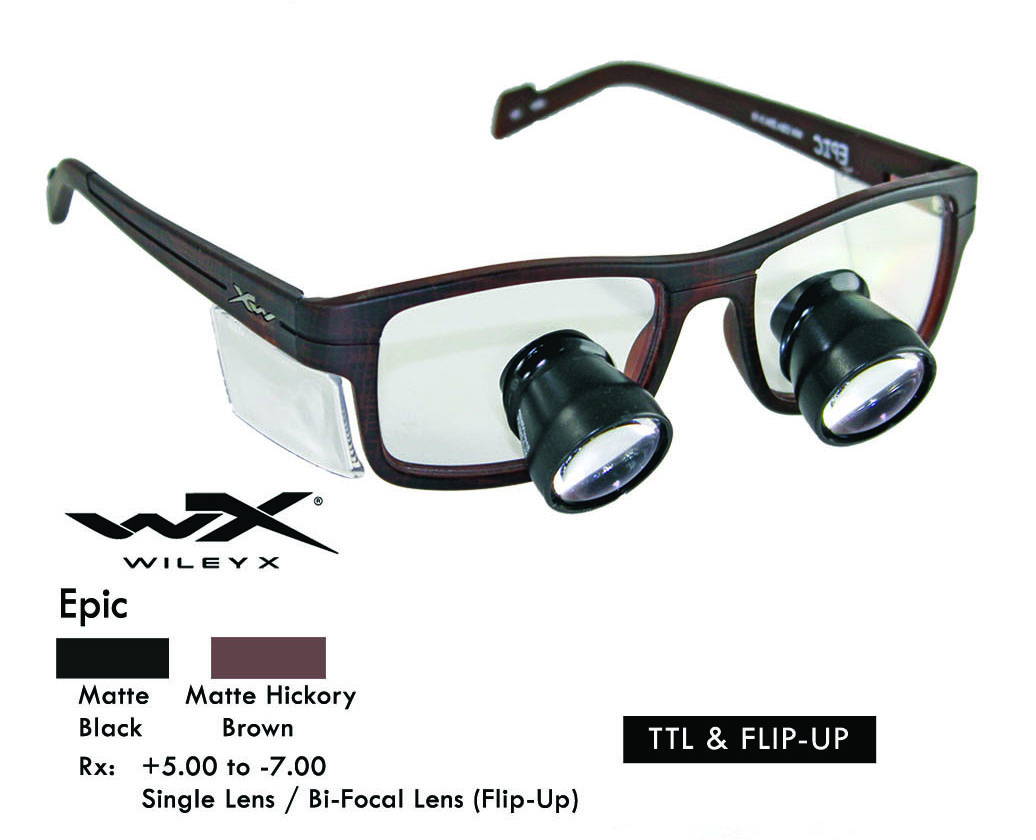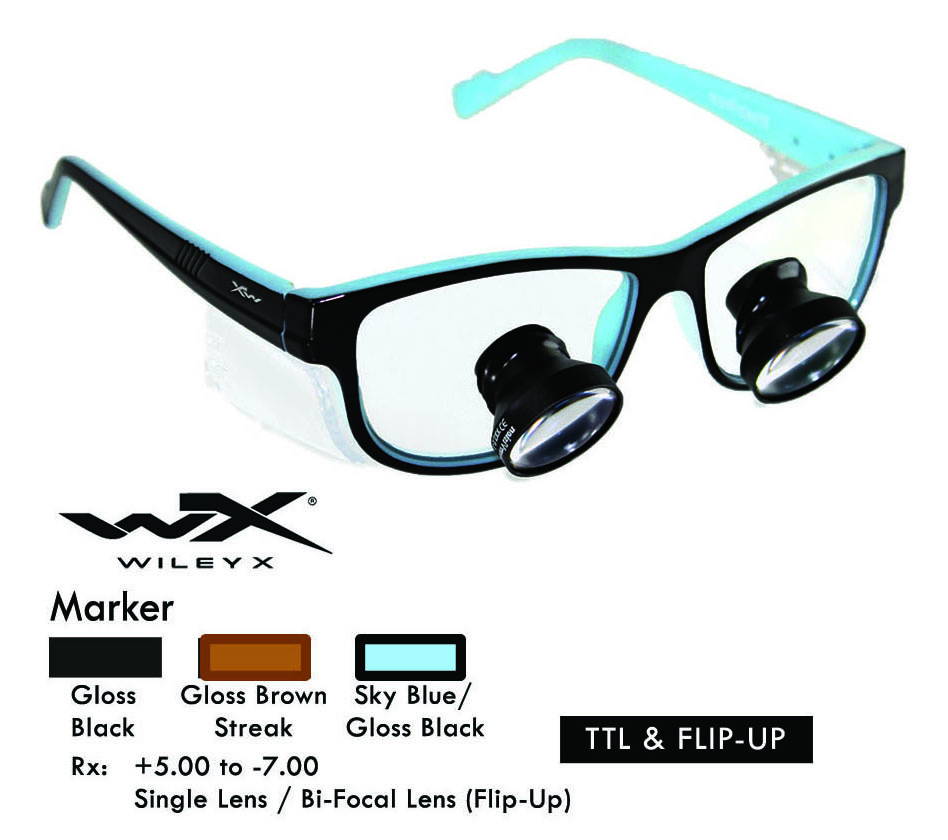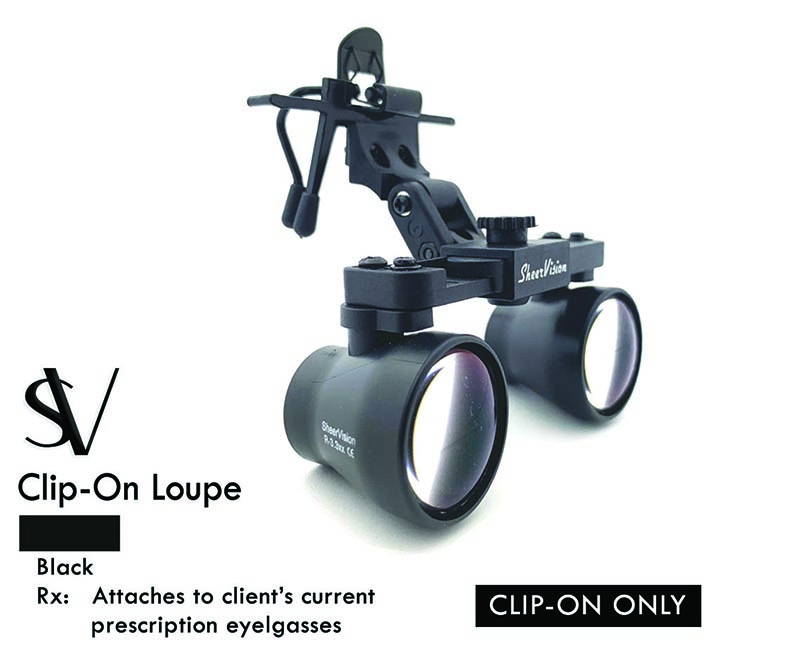 ---
PRESCRIPTION LENS (Rx LENS):
Wear glasses? Need vision correction? No problem.
Normally, if you wear prescription glasses while you work then you will most likely need to have prescription lenses added to your loupes.
SheerVision is happy to assist you with your prescription needs as many doctors and hygienists require that their eyeglass prescription be fitted to their loupe system.

We offer these prescription options:
- Flip-Up Loupe Frame Only (Flip-Up & TTL Loupes) - Provides Distance & Near Correction
- TTL Loupe Frame Only - Provides Distance Correction
- TTL Loupe Magnification Barrels Only - Provides Near Correction
- TTL Loupe Both Frame & Barrels - Provides Both Distance & Near Prescription
For assistance in ordering a loupe system with prescription lenses please contact our Prescription Department Toll-Free at (877) 678-4274, or + 1 310 265 8918 for international customers, by fax at (310) 265-8919, or via e-mail at secure@sheervision.com
Please note that most contact lens wearers will not need prescription lenses for their loupes - as long as they are wearing their contacts with their loupes. If you have any questions about wearing contact lenses with loupes, please feel free to contact us.